This page is for everything Hawk Hill Hardware. This is where we will post any upcoming news about us, or any events we will be attending. We also create posts about how we design and create our unique decorative home hardware. If you want to keep up on current Hawk Hill events, come check out our blog!
When we handcraft our pieces, we do it using only the finest quality pewter. Every pewter order we acquire is tested to make sure there are no impurities. This allows us to…
Read More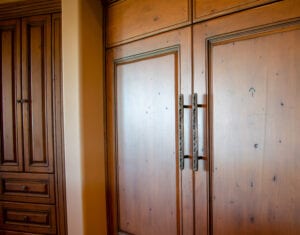 Appliance Pulls Glacier mounted on a refrigerator.
Read More